A stadium blanket is for  stadium and all sorts of outdoor activities, a great carry around equipment.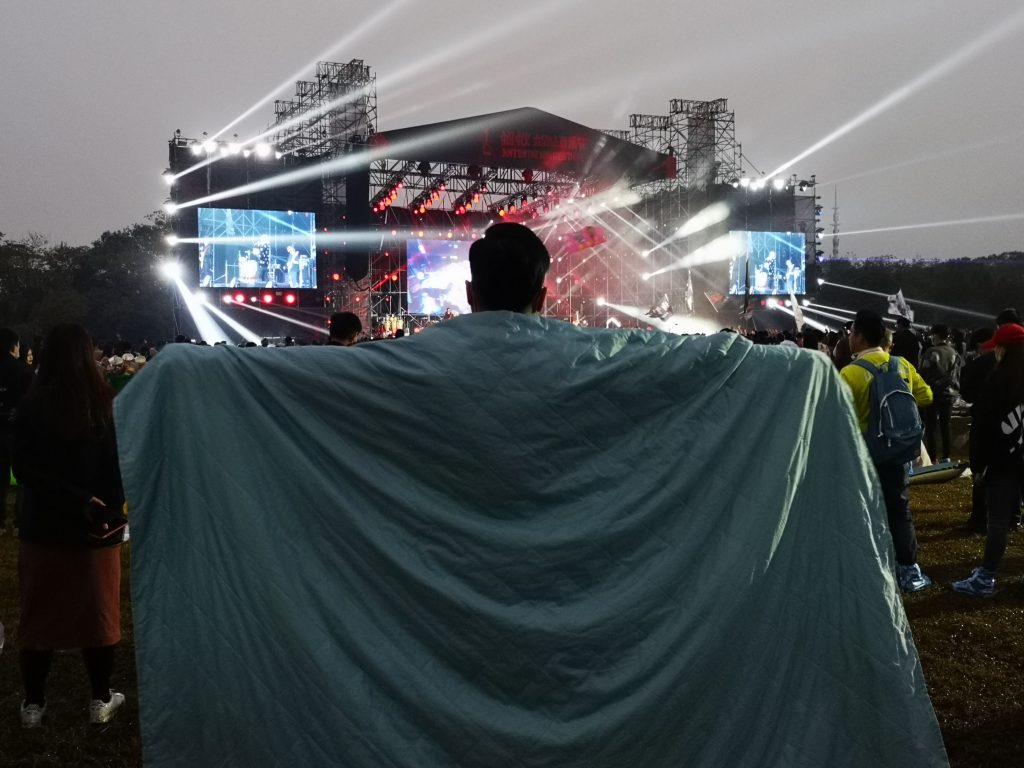 Purpose:  it is made for almost any purpose, not just for sleep, primary goal is for a specific exercise- picnic, camping, beach, sport events, concerts, festivals, open fields etc.
Materials Slection : prioritize outdoor environments, versilate and stylish.
Fuctions : protect you and keep you comfy outdoors.
Features : water-resistant, handy, protable, lightweight, machine washable.
Structure:normally in two layers, top is soft plush fabric or something fleece, bottom is durable waterproof fabric.
Manufacturing  Technique (3 types) :  
Sizes :
70* 54 inches (178 * 137 cm )
72 * 58 inches ( 183 * 147 cm )
Most of stadium blankets are with above two sizes. Some others might have 2-5 inches less  or more in length.
Due to the regular fabric cuttage width is 150 cm, there nearly have width over  60 inches stadium blanket in the market.
Conventional Material Combinations: 
Top 300t brushed polyester + Bottom 150d polyester oxford PU coated
Top polyester fleece + Bottom 70d nylon PU coated
Top polyester microfleece +Bottom 150d  oxford PU coated
Tanodd Blankets - A factory offers customized service for blankets
Top trending Stadium Blanket Design
You can always rely on us for developing your own stadium blankets.